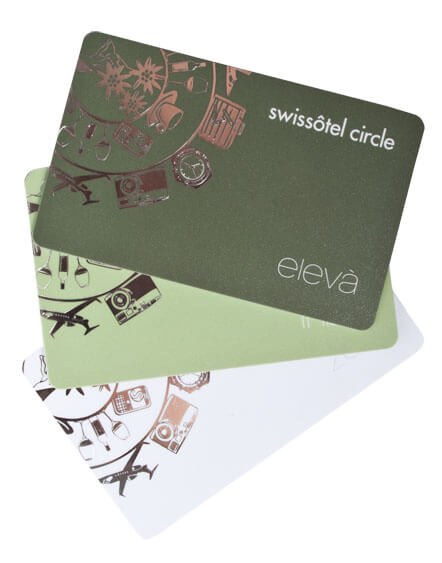 Hotstamp gives your card a certain quality, a high-class look or, for different applications, protection against forgery.
With an abrasion-proof hotstamp you can apply holographics or metallic foils on the cards and get them a unique identity. Hotstamps are often used by companys that need high security level for their cards, like bank cards or credit cards. As hotstamp also looks very classy, it is gladly used for VIP-cards and club cards.
In every case hotstamp does a lot for the visual appearance of a card. It glimmers and changes depending on the incidence of light. For a very changeful effect we recommend rainbow hotstamp. You can combine hotstamp with other finishings like embossing or spot varnish.
How is hotstamp applied?
For the finishing with hotstamp, heat releases parts of a metallic covered foil and stamps it on the card.
Trackback URL: http://www.tagprint.com.my/finishing-with-hotstamp/trackback/