RFID (radio frequency identification) eases daily processes and secures them. In card industry, RFID has got lots of applications. Also wristbands, keyfobs and labels are practicable RFID-media.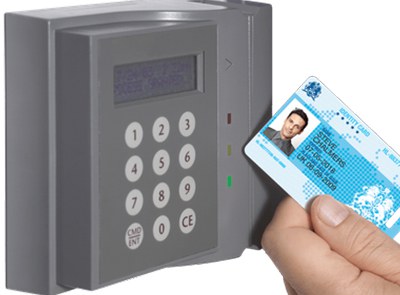 Plastic card and RFID
A plastic card is an ideal medium for RFID. It can be used for access control, visitor management, staff identification, article surveillance or logistics. Use RFID at certain areas of your company where not everybody should have access. The contactless data exchange between card and reading device facilitates passing sensible areas. RFID is also proper where lots of people should pass an area in a certain time, e.g. concerts and events. Depending on the type, RFID can reach a width up to 8 metres.
Customized products with RFID
For certain applications, wristbands or keyfobs are more practicable than cards, e.g. at concerts, for time tracking or visitor management. Here we have got a big range of offers. Alternative forms of RFID are labels or windshield tags. We also produce specific forms according to your individual needs!
Just look through our possibilities and do not hesitate to contact us.
Trackback URL: http://www.tagprint.com.my/personalization-with-embossing/trackback/