Signature panels give plastic cards further security functions and allow personalization with data of the owner.
Signature panels can have safety functions like, for example to make credit cards secure and fraud resistant. Choose between the following options:
one ore more panels (for manual personalization of cards)
transparent signature panels
coloured signature panels
all-over panels, e.g. for notes on the back of business cards
You need scratch-off on your plastic card? No problem, we offer simple scratch-off-panels as well as lamination sheets to keep the cards from copying.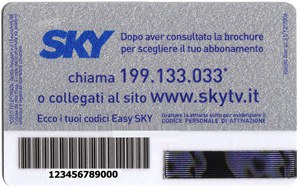 Just contact us!
Trackback URL: http://www.tagprint.com.my/plastic-cards-signature-panel/trackback/